Motorsport Tech
Wheel Adapter/Bolt Pattern Guide

Use this Guide to gain information about your specific configuration. If you need further assistance, give us a call - we'll help you put it together!

CLICK HERE TO VIEW REFERENCE MANUAL

HOW TO MEASURE YOUR BOLT PATTERN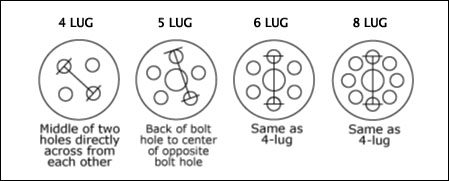 BOLT PATTERN CONVERSION CHART

108.0mm = 4.25"
114.3mm = 4.50"
120.7mm = 4.75"
127.0mm = 5.00"
139.7mm = 5.50"